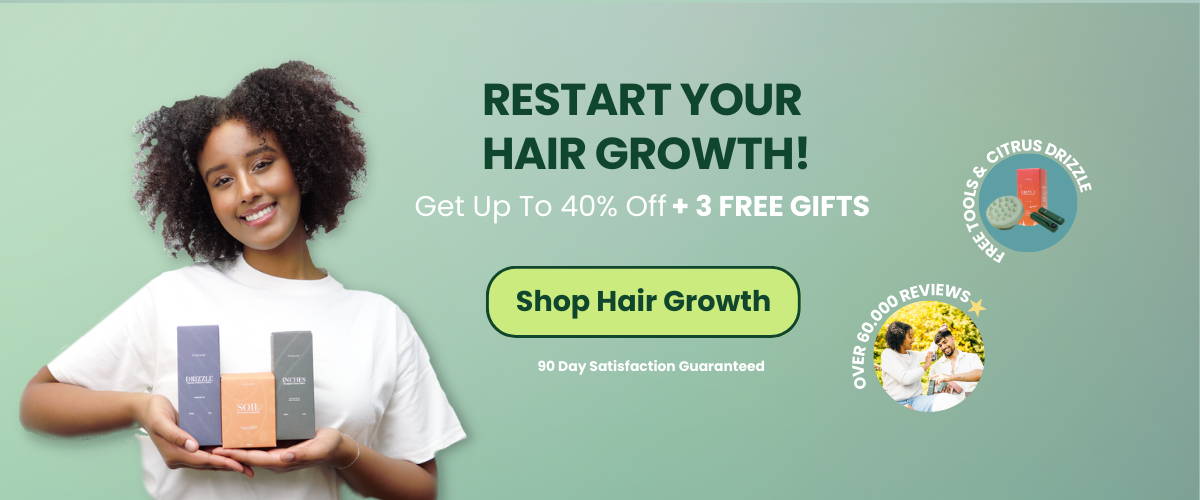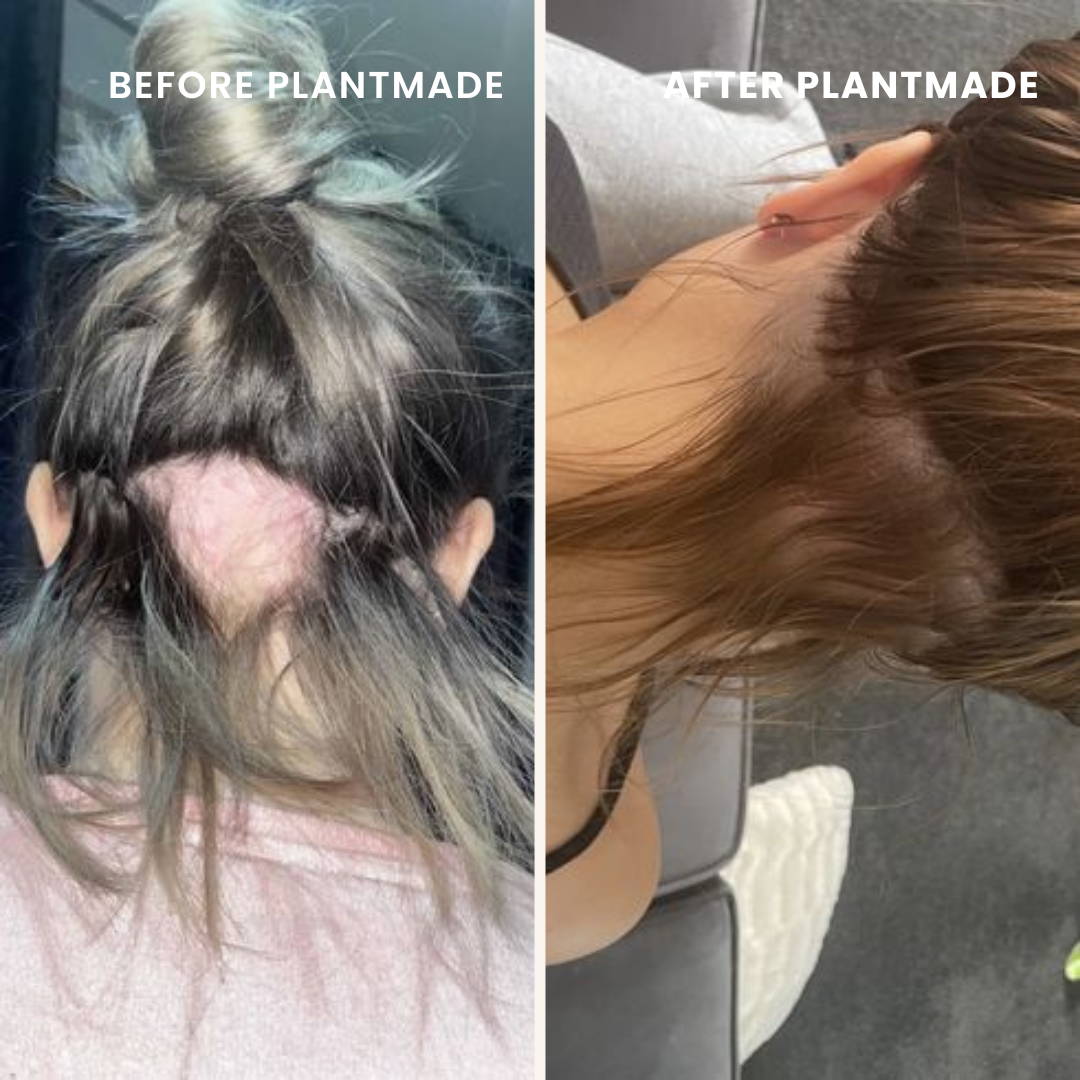 You're miracle workers and you have restored my confidence!!
Thank you this amazing growth is just after 3 weeks!!!!!
Cerys | Verified Customer
I couldn't wear my hair down but I'm thankful for your products as my confidence is back!
I've been using Drizzle, Soil & Inches and I have to say a massive thank you as you really changed my life it was such a massive thing.
Carina | Verified Customer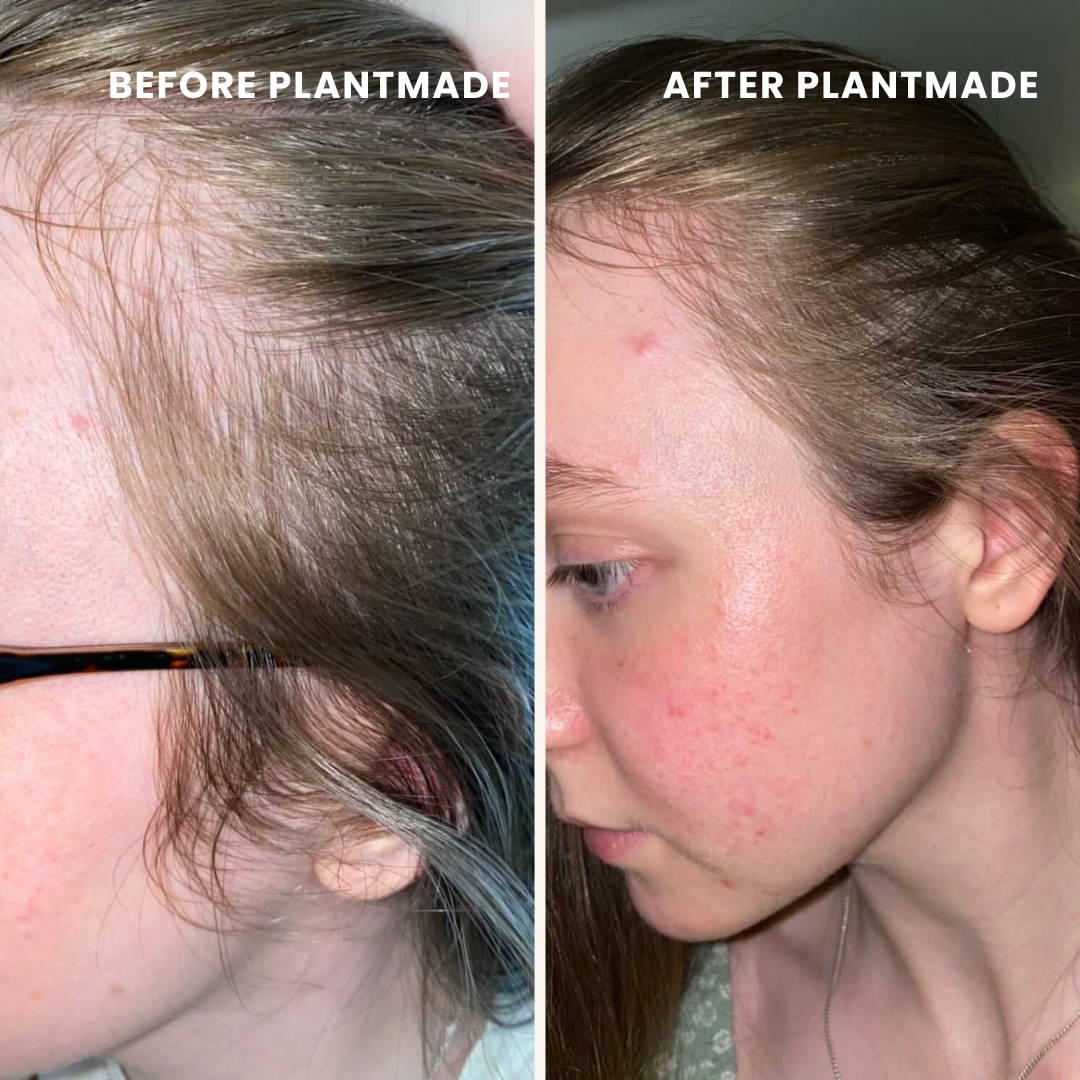 The results so far are seriously impressive!
I've only been using the products for 6 weeks.
Amanda | Verified Customer

Why Taking Care Of Your Hair Matters More Than Ever ?
People today are experiencing more hair loss outside of genetics than ever before.
This is due to high levels of stress, diet, environment, illness, weight loss, hormones/medication and bad practices.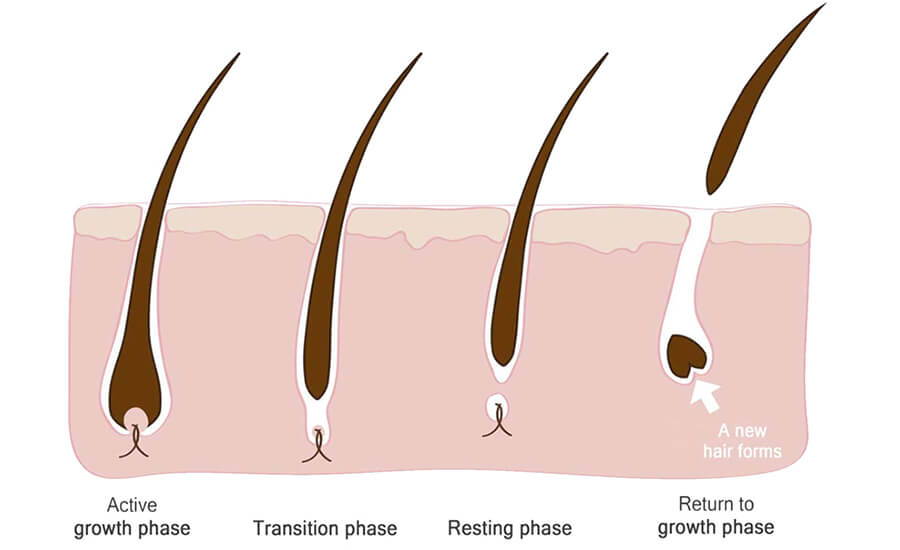 Also, as we age our hair can become weaker, more brittle and more prone to breakage leading to rapid hair loss. Thinning hair is an attack on your confidence and it's important to act fast when the first signs of hair loss show.
We believe hair growth is no longer an option with our plant powered hair growth kit Origin.


90 Day Satisfaction Guarantee
My hair was dry with problem areas (crown and edges). I have seen significant growth and manageability. The Origins line is a staple in my hair routine and will remain.
It really does work. I don't even apply it frequently but the changes are still obvious. Thank you so much for this
-Theresa A
The absolute best for all your hair needs
I'm soooo happy I stumbled upon your products. There has been none like it so effective in such a short period of time. Thank you!
- Sophia A.
It really does work. I don't even apply it frequently but the changes are still obvious. Thank you so much for this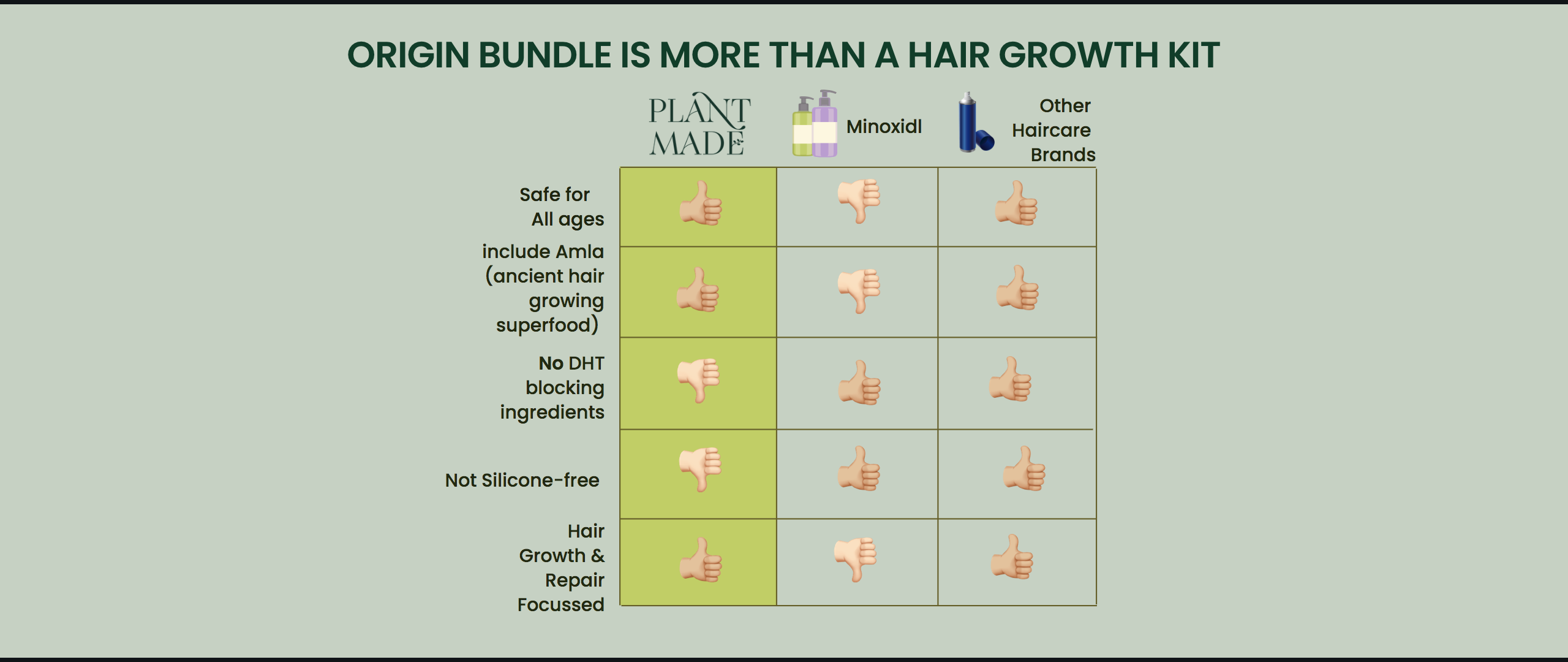 Best of all, Origin is handmade with all plant-derived ingredients and is 100% non-toxic.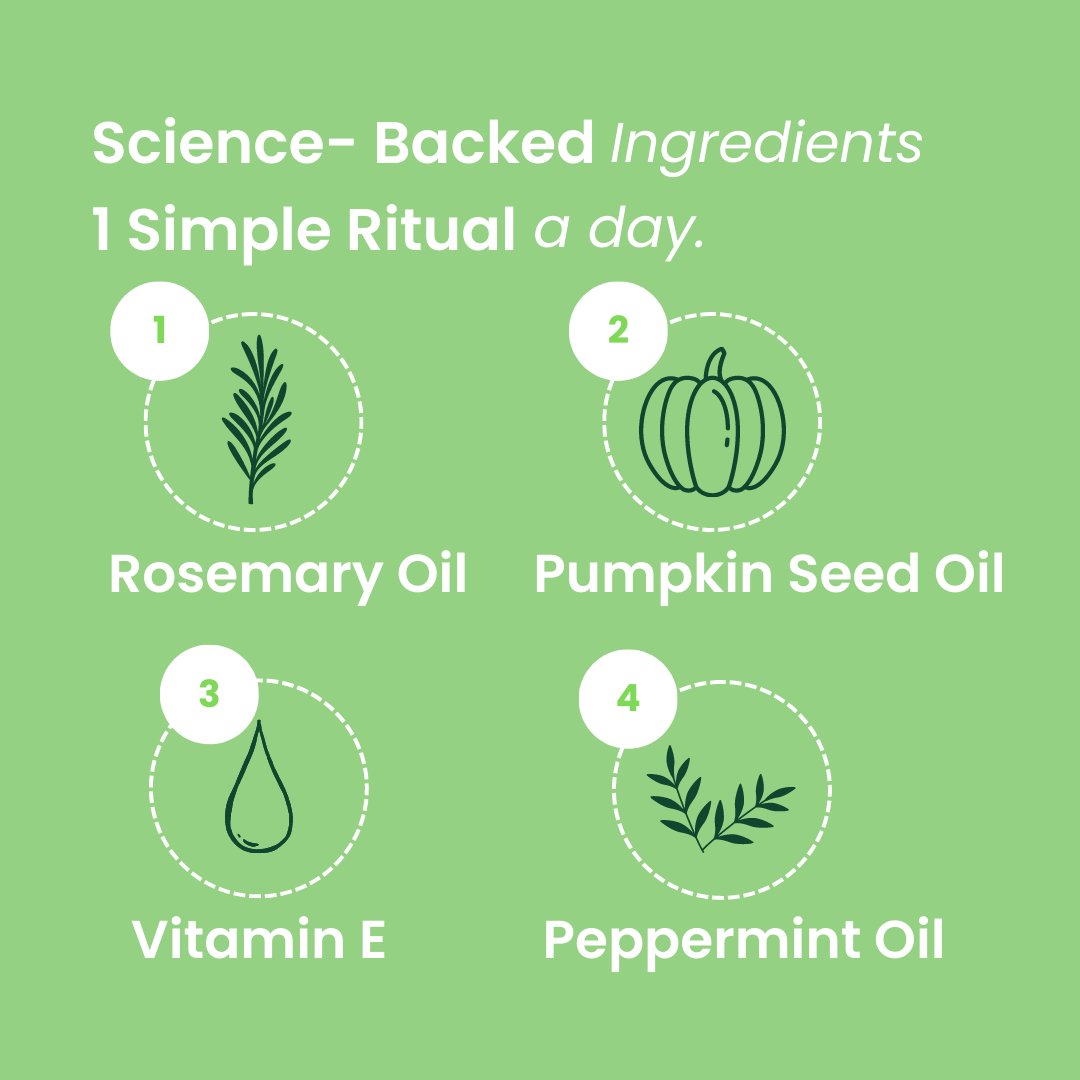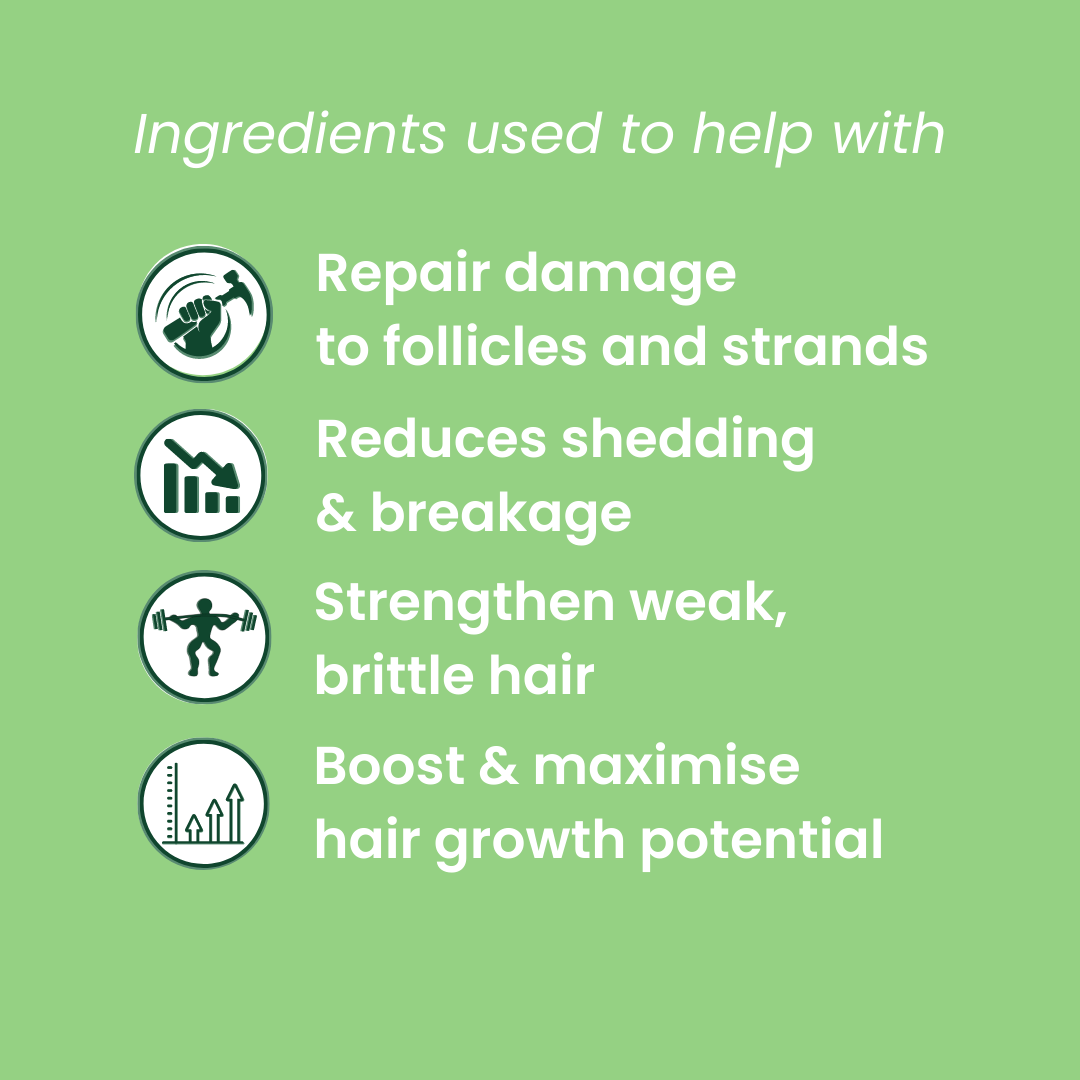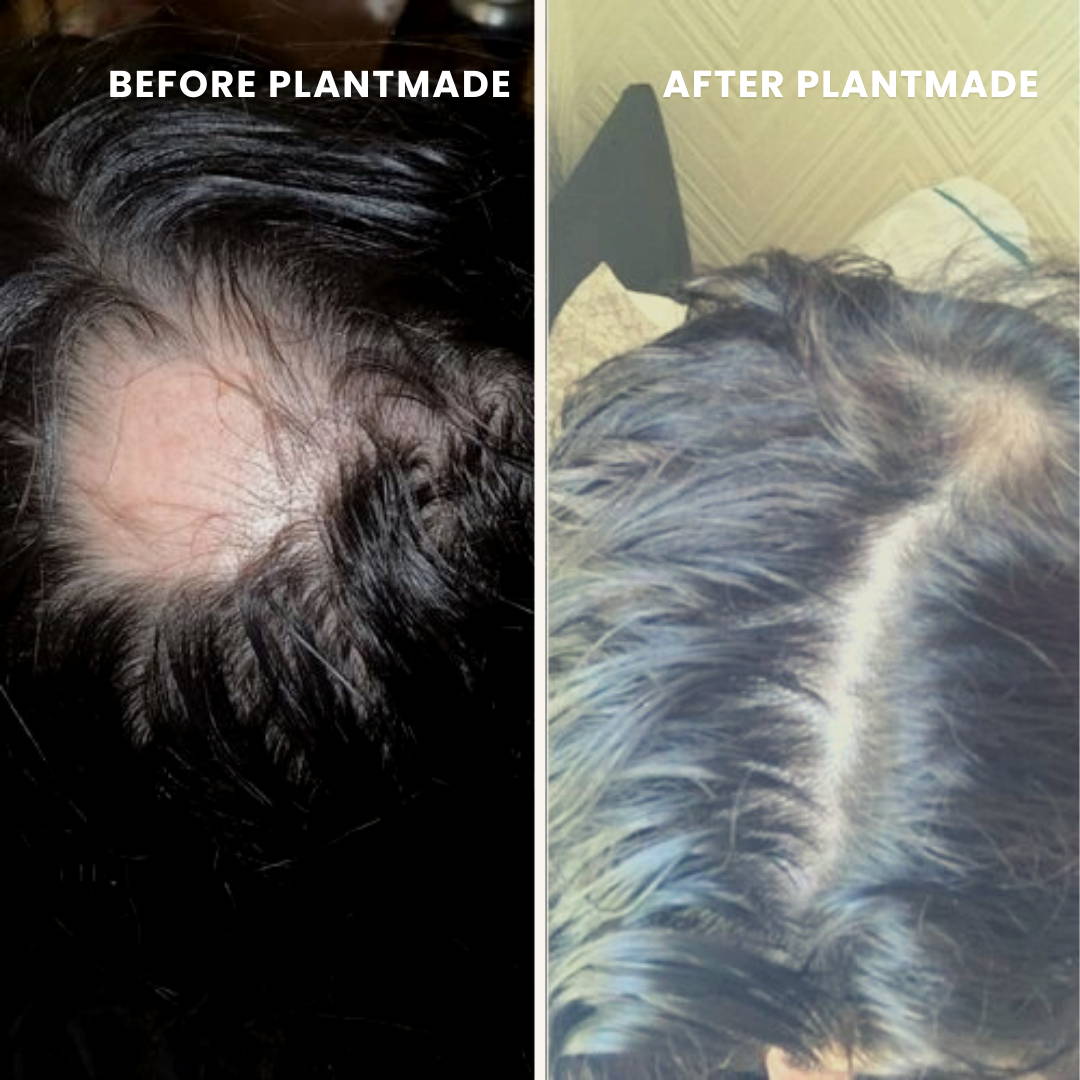 Meet The Core, the "Holy Grail For Overall Hair/Beard Growth"
This 4-Product Kit tackles all the key areas for optimal hair/beard growth and health such as hydration, moisture retention, length retention, scalp/skin health, repair of damaged follicles and promoting growth through natural active ingredients.

FREQUENTLY ASKED QUESTIONS
When Should I Expect My Order?
Transit Time: US Shipping
5-7 working days with DHL
How Long Will Results Take?
Everyone's growth journey is different and the severity of everyone's condition is in a different place.
In 4-6 weeks your hair should start to feel more manageable, less brittle, more moisturised and stronger. In months 3+ you should experience more volume and retained growth.
Consistency is key in our products and if you don't see results, you'll get your moneyback after 90 days of consistent use.
Drizzle
Just like plants your hair needs water to grow! Drizzle contains ingredients which hydrates the scalp, strands and skin and stimulates regrowth and encourages new cell turnover & stimulates hair & beard growth by increasing blood circulation and nerve regeneration. Drizzle is simply a source of daily hydration (boosts growth)
Soil
Straight from nature to your strands, this fusion of herbs, butters and oils strengthens the hair, boosts thickness/volume, encourages growth and protects your strands from severe breakage and shedding.
Inches
Inches seals in hydration, moisture and helps to repair damaged and dormant follicles, strands and aids in supercharging growth (even growth that might have been stunted for a while) with clinically proven natural ingredients like Rosemary oil, Peppermint oil & Amla extract.
Can I use Origin With Other Bundles
Yes! We encourage you to use this alongside your growth treatments so you can maximise your results. Growth lies in your routine and using the right products in a consistent routine is what will get you the results you're looking for.
How Often Should i use Origin?
Daily use will give you the best results however based on hair types we know this might differ per person. Please use atleast 4 times a week ... consistent use is crucial for results!
Is there Any Side Effects?
Origin doesn't have any side effects or allergens. This duo is safe to use and have been approved by our cosmetic science partners and meet EU safety standards.
If you do have an allergic reaction due to an unknown allergy to one of our ingredients please discontinue use and alert us immediately hello@weareplantmade.com
What Do I Do If I'm Not Satisfied With My Products?
Contrary to popular belief, our products aren't actually magic.
So, although most of our customers see exciting results, we can't guarantee this will be the case for everyone. Some might see results after a couple weeks, some take longer to notice any changes and occasionally some people don't see much at all . We can't promise results but we can say that you should see improvements after at least 90 days of consistent and correct use.
https://www.weareplantmade.com/pages/money-back-guarantee